Get Ready to Shout Out Loud With Promotional Gifts
Posted by Christina Smith on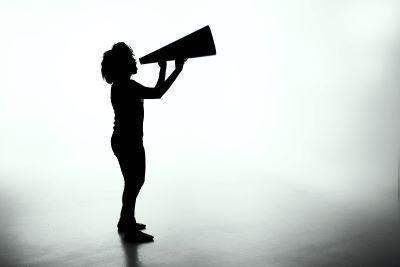 There is light at the end of the tunnel with plans to ease restrictions, so now is the time to shout about the future. Promotional gifts are a cheap but effective way to get your business noticed with proven results, so can you afford not to include them as part of your marketing strategy? Luckily, we have 1000's of products to help inspire ideas, from traditional gifts such as mugs, pens and notepads to the latest tech and fun items.
Make sure you stand out from the crowd with our superior longer-lasting quality promotional products that will keep your brand name fresh, making sure that your customers always remember you. For example, if you decide you want promotional pens, make sure they are they are the right pens. It might sound obvious but the small details are what people remember the most about you and with 90% of the population owning a promotional pen, you need to make an impression that sticks in the mind. Why not get stylus pens instead, which have the dual function of a standard pen but can be used with smart phones or tablets.
For the latest ideas, try our new for 2021 range. There you will find effulgent earphones, magnificent mugs and brilliant bottles, just add your logo and message and you will be sure to generate leads or increase customer loyalty. Promotional gifts can even be used as business cards.
It is uncertain when restrictions regarding facemasks and increased sanitation will be lifted so if your staff are due to return soon make sure you have in place products from our facemask & sanitisers collection that have your corporate identity and create an inclusive feel-good factor for your staff.
Remember that people love promotional gifts so be ready to shout out. There really is light at the end of the tunnel.
Got a question or like to find out more about  Promotions Only Group Ltd then email sales@promotionsonlygroup.co.uk or give us a call on 01256 880019.
---
Share this post
---
---