Popular Promotional Gifts Ideas That Get You Noticed
Posted by Christina Smith on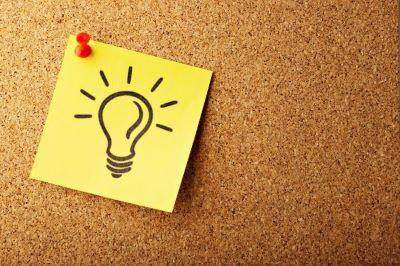 Everyone loves free gifts, all of us possess a branded pen after all, but choosing a promotional product that makes that all important impression can be difficult. To help, here are some of our ideas that can get you noticed and increase brand recognition.
With more people working from home, notepads have become very popular, a convenient place to jot down sketches and ideas. Add your company logo and message to customise and make sure your brand is always on show in the home office. Consider items like stress toys or other desk toys, small but noticeable cheap products.
Pens are always useful and with almost everyone owning a promotional pen it is difficult to ignore just how effective these can still be and are a low-cost option. Instead of standard pens why not chose a stylus pen, with touch screens everywhere this will add additional functionality and increase potential advertising impressions.
Why buy unbranded confectionery when you can give out branded sweets and chocolates with your company details. Perfect for reception areas or giveaways,  these small items are inexpensive but have a large impact on increasing corporate identity and should not be underestimated.
Tech products rank as one of the most influential promotional products with power banks proving to be one of the more popular choices. However, why not consider wireless chargers or car chargers as another alternative. Whatever choice you make you can be sure that they will be used regularly and therefore help to build brand awareness. For something different but trendy, wireless earphones and speakers will turn heads and won't fail to impress.
Tech security is an area that you could really make an impression. The latest RFID products including key pouches and wallets will help keep people safe from identity theft while enhancing your reputation and ensuring that these products are used daily.
Quality drinkware with unique concepts and designs will be a big hit with your staff or customers. As a longer lasting product these will not only be used almost daily but has hidden advertising potential as they will on show wherever they are taken. With the focus on reusable items handy items such as collapsible bottles and foldable cups will help to improve perceptions about your company.
Reusable items and the environment bring me nicely onto another product growing rapidly in popularity. As the attention is moving away from single-use plastics, tote bags have become a fantastic reusable alternative and is both functional and effective. As another longer lasting item it also has the potential to create impressions wherever it is used and will highlight your company environmental intentions.
Create a feel-good factor with your staff with your own company uniform. Promotional clothing such as t-shirts, polos, jackets or gilets can add loyalty and make people feel inclusive. Include some of the other products suggested to expand your corporate identity and build brand awareness.
Change buyer behaviour, grow customer or staff loyalty, improve perception and increase lead generation with promotional gifts. They are proven to be one of the most inexpensive yet effective forms of advertising, so make sure your products are the items that people remember.
Got a question or like to find out more about  Promotions Only Gifts then email sales@promotionsonlygroup.co.uk or give us a call on 01256 880019.
---
Share this post
---
Tags:

Brand Awareness, Drinkware, Popular Promotional Gifts, Promotional Anti-Theft Keyrings, Promotional Bags, Promotional Clothing, Promotional Coffee Cups, Promotional Confectionery, Promotional earphones, Promotional Gifts, Promotional Gifts Ideas, Promotional Notepads, Promotional Pens, Promotional Phone Wallets, Promotional Power Banks, Promotional Products, Promotional Speakers, Promotional Stress Toys, RFID Security, Wireless Speakers
---